Practitioner Profiles 03572...Gabon
---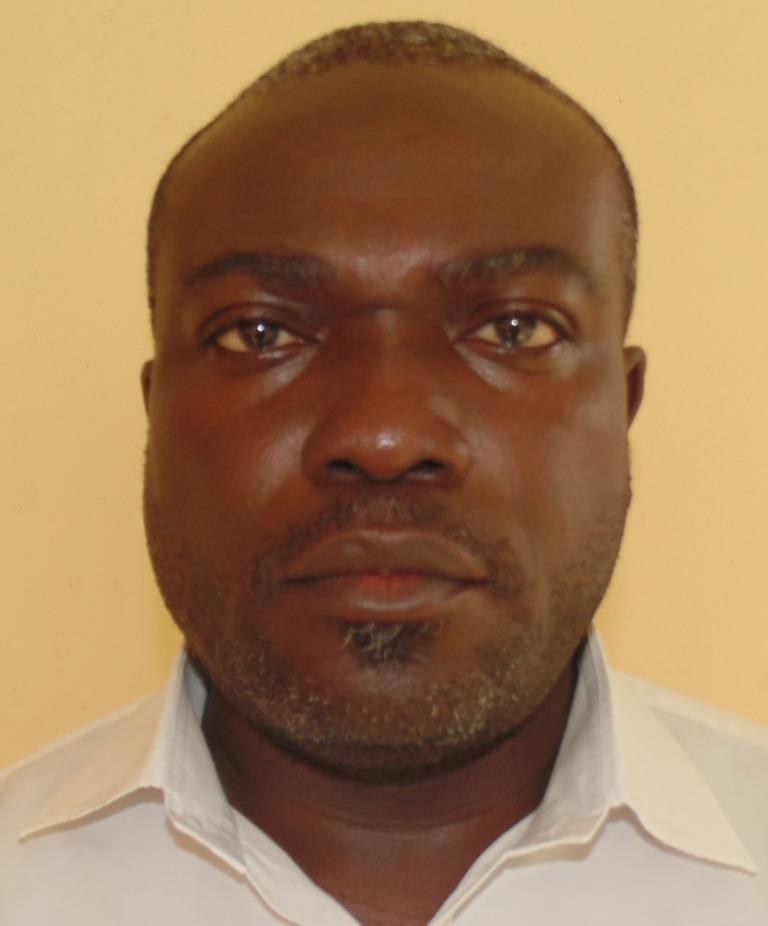 Practitioner 03572…Gabon a postgraduate in biodiversity management and forest ecosystems, is in-charge of environmental assessments for National Parks of Gabon. He also shares his knowledge and vast experience in environmental science through weekly lectures in the National School of Water and Forests.
As a child he was religious but constantly felt something was missing from within. At the age of 10, he developed a deep desire to feel and see God physically. His mother was sad and feared that he might leave home in search of God, so he diverted his mind to studies. He came to know about Swami in 1998 through an invitation received by his sister to attend Sathya Sai Baba's birthday celebration in their native place. Initially not convinced about the divinity of Baba, he persevered to know more about Him, got involved with bhajans and service activities, was guided through dreams of both Shirdi Sai and Sathya Sai, and felt he had found what was missing in his life. To his delight, he represented his country in 2007 at the World Conference of Young Adults held in Puttaparthi. Divine darshan of Swami on this occasion and His penetrating gaze fulfilled his long-cherished desire of coming face to face with God and also transformed his life. His faith in God became steady, he could feel Swami within, and became more tolerant and understanding towards his family members and colleagues at workplace. By 2009, he translated all the available volumes of Vedas in English and Sanskrit into French and also started chanting them correctly, as if he knew them for a long time. He continues to translate books on Swami. He is President of the National Council of the Sathya Sai International Organization of Gabon since February 2019, and Secretary at the regional level for the French speaking countries of Africa.
He was introduced to Sai Vibrionics in 2015 by a practitioner 02819 who gave him a remedy to cleanse and boost his immunity. while he narrated to the practitioner his near-death experience. This happened in 2013 during his stay in Puttaparthi where his life had been saved by Swami. Though he felt the positive effect of the remedy, he was not convinced that vibrations could bring about a cure. In November 2017, while translating a book about Swami, he was intuitively guided to seek admission to vibrionics course. He qualified as an AVP in July 2018, became VP in December 2018, and is presently doing SVP e-course.
Every day, after returning from work and before treating patients at home, the practitioner lights an oil lamp in his prayer room, invokes Swami to heal the patients, and mentally chants Sai Gayathri. He inspires confidence in his patients to share their desires and disappointments without any fear and listens to them attentively with love and care, without interrupting them. The patients also feel at home and peaceful in his assuring presence. The practitioner feels the presence of the Lord and His guidance while interacting with patients and while making remedies. He is sure it is Swami who guides, cures, and heals from within and through dreams. He appropriately advises his patients to live in love of God and so be healthy and happy.
In the last one year, the practitioner has successfully treated more than 200 patients. He has also dealt with complex cases of high blood pressure, constipation, primary female sterility, typhoid, possession by evil spirits, black magic attacks, insanity, arthritis, and respiratory and skin allergies. He sends remedies by post to his patients in different countries of Africa. Every time a patient reports 100% improvement, he derives great joy and thanks the Lord. He says practising vibrionics has made him a good listener, expanded him as a being to understand and love others better, and enabled him to bea humble instrument of the Lord.
The practitioner views all work, be it spiritual, professional, or domestic, as Swami's work but gets filled with gratitude to Swami for His miraculous and wonderful gift of vibrionics. He is also very grateful to his mentor 01620 for her invaluable guidance, love, and patience in addressing his queries and doubts on the subject. For him, to be a practitioner means "a golden opportunity to listen to his inner self and work from the heart".
Cases to share: