Practitioner Profiles 03553...Canada
---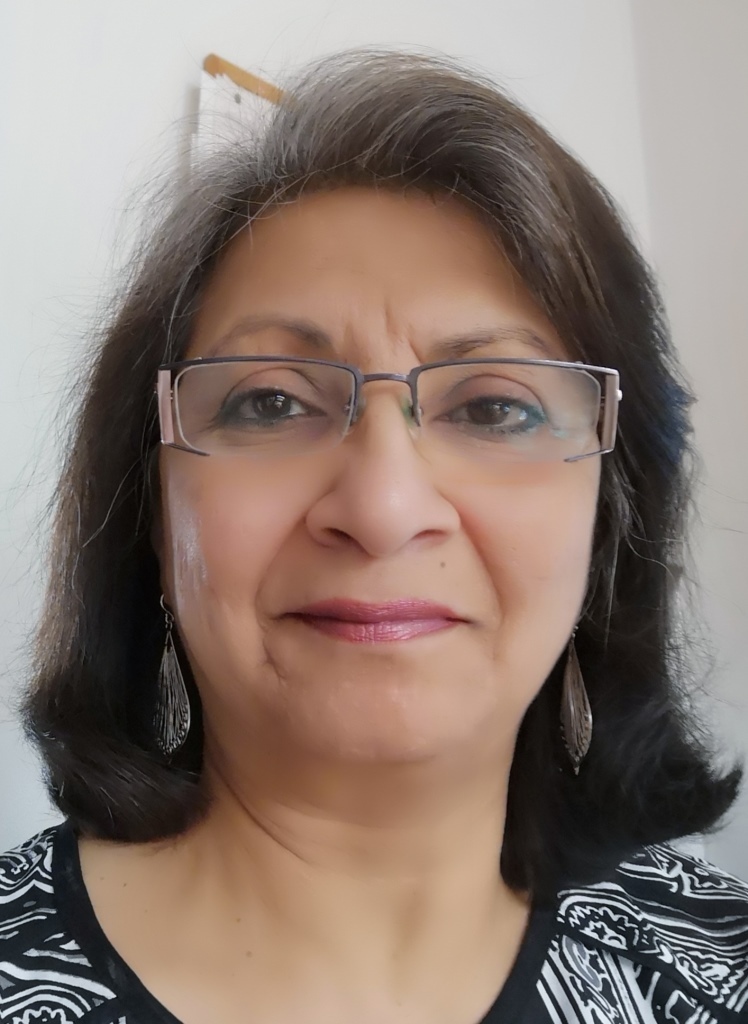 Practitioner 03553...Canada a qualified physiotherapist with 38 years of professional experience, retired two years ago as Director of Physiotherapy of a hospital in Ontario, Canada. She got drawn into Swami's fold in 1986 when she had His darshan for the first time at His abode in Dharmakshetra, Mumbai. Since 1991 she has been an active balvikas guru and treasures her time with children. She was National Education Coordinator of Sai organisation in Canada for more than a decade.
She first learnt about vibrionics in 2015 from a Souljourns video talk by the USA-Canada Coordinator 01339. It resonated with her state of mind which was filled with unanswered questions about life as this was soon after the death of her elder sister due to cancer. The very next year, she witnessed a miraculous healing at home. A 96-year-old relative residing with her developed burning mouth syndrome in mid-2016. She could not take in food and started losing weight. All efforts to bring relief through allopathic treatment gave temporary respite but could not cure her disease. The family contacted a senior vibrionics practitioner who broadcasted remedy to her since the patient refused to take anything by mouth. Within a week, she was totally cured and the condition has not recurred till date. Deeply touched, the practitioner sought admission in vibrionics course and became an AVP in October 2016 and a VP in March 2017.
The practitioner has treated more than 140 patients so far. Apart from the seasonal and common ailments like cold/cough/flu and indigestion, she has successfully treated chronic diseases like diabetes (early stage), painful menses, headaches, carpal tunnel syndrome, respiratory allergies and ringworm, in addition to dealing with health issues of pets around her. Ailments where patients have had substantial relief include acidity, constipation, Zenker's diverticulum (formation of a pouch between lower part of the throat and oesophagus), hypothyroid, falling hair, kidney problems, enlarged prostate, stress, sleep disorders, depression, autism, chronic sinusitis, skeletal pains including frozen shoulder, lichen planus, and rosacea. The practitioner feels that tapering of dosage is impossible in many cases as patients take it easy when they feel nearly cured and do not report back.
She has seen quick relief when CC18.5 Neuralgia is added to CC20.5 Spine for back and neck pains. The combination CC1.2 Plant tonic + CC17.2 Cleansing + CC21.7 Fungus has given amazing results in plants. Her orchid plant which was barren for 2 years started blooming in 2 months. Within one month, white flies disappeared from her holy basil plants and rose plant leaves, having been eaten up by bugs, became healthy. Seeing her beautiful garden, friends and patients have flooded her with requests for her plant remedy.
She shares an interesting case of a 23-year-old girl being treated by her for atrial fibrillation to whom she had given an additional bottle of pills of CC10.1 Emergencies to meet any unforeseen situation. This girl was allergic to walnut as it triggered bronchial constriction, itchiness, and nausea in her; she had not told this to the practitioner. She took care not to take walnuts and also carried EpiPen (an auto injector) to meet any exigency. One day in June 2019, she forgot to carry the auto injector and inadvertently consumed walnut in a restaurant. Prompted by her mother, she immediately took a dose of CC10.1 Emergencies and followed it up with CC19.2 Respiratory allergies which her sister was carrying for herself and repeated it every hour till she reached home. Thanks to vibrionics, she did not have the usual allergic reaction to walnut. She later shared the pills from her bottle of CC10.1 Emergencies with her sportsman brother when he got injured while playing. He recovered miraculously in 2 days and has since started taking vibrionics remedy from the practitioner.
The practitioner gives top priority to vibrionics amidst domestic and social commitments, spreads its awareness wherever possible, and collaborates with other practitioners. She maintains patient records systematically on computer for easy access; regularly follows up her cases and checks her supplies once a week. Her family members look forward to helping her in procuring the pills and bottles and in mailing remedies. She ensures that her patients do not suffer when she is away for more than two weeks. She has allocated time for admin seva and has been lately helping the core team in formatting newsletters and editing practitioner profiles.
Though conditioned to think more from the head, she is happy that vibrionics has taught her to primarily listen to her heart. She finds that silent prayer while making remedies, daily prayer for welfare of one and all in the universe, and chanting Gayathri 108 times every morning keep her centred and focussed. She feels that this seva, most precious gift from Swami, has reduced her ego and selfishness and enabled her to be peaceful in a spirit of surrender. She says that all practitioners are chosen ones to serve in His mission. So, vibrionics needs to be fostered with all love and dedication at our disposal, to honour the trust reposed and the opportunity bestowed by Swami.
Cases to share:
· Compulsive fur-chewing in cat