An 18-year-old girl started getting pimples on her cheeks and forehead a year ago. The pimples would develop only during her menstrual periods and subside slowly. However, for the past six months, the severity of acne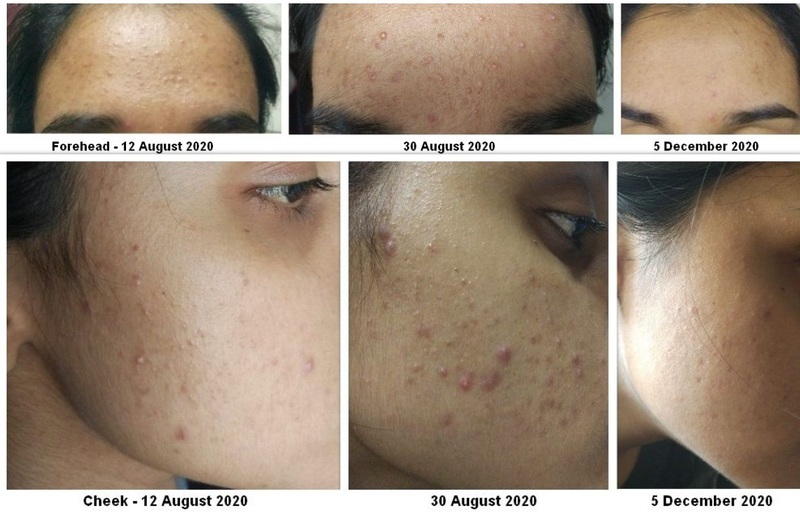 increased and pimples remained even after her cycle. She thought this had happened after using an ordinary moisturising cream for one week. She did not consult a doctor but sought vibrionics treatment instead. On 12 Aug 2020 she was given:
#1. CC8.1 Female tonic + CC17.2 Cleansing + CC21.2 Skin infections + CC21.3 Skin allergies…TDS
#2. CC21.2 Skin infections…OD made into a paste with corn flour for topical application
On 30 August there was a strong pullout with 50% increase in pimples on her cheeks and even slight itching. She was advised to continue the remedies as prescribed. Three days later itching stopped and pimples started to subside gradually. After three months by 5 December, she was completely free of pimples. So #2 was stopped and the dosage of #1 was reduced to BD and further to OD on 8 Feb 2021 before stopping it on 26 Feb. As of Oct 2021, there has been no recurrence.