Stress in Plants 02864...USA
---
The practitioner writes: In my article in the Vibrionics Conference volume, I had previously reported a case of the successful use of vibrionics on a variety of houseplants which had suffered damage during a long move cross-country in August 2013. I gave them all:
CC1.2 Plant tonic + CC15.1 Mental & Emotional tonic… 3TW, in water
After two months' treatment, they had recovered and were flourishing.
I would now like to provide an update:
Since then, the plants have been continuously receiving the remedy 2TW. The bigger plants get about 6-8 cups of water and the smaller ones get about 2 cups with the remedy mixed in.
More than a year later, the plants are bright green and seem to have almost doubled in size! The difference can be seen particularly in the photos of one fern. This plant had suffered the most in the move. A striking difference can be seen in the fern plant after the move in August 2013, two months later in October 2013 and one year later in October 2014.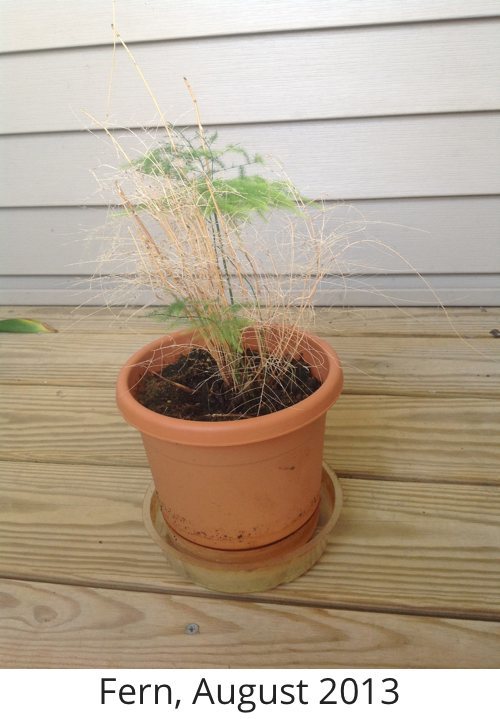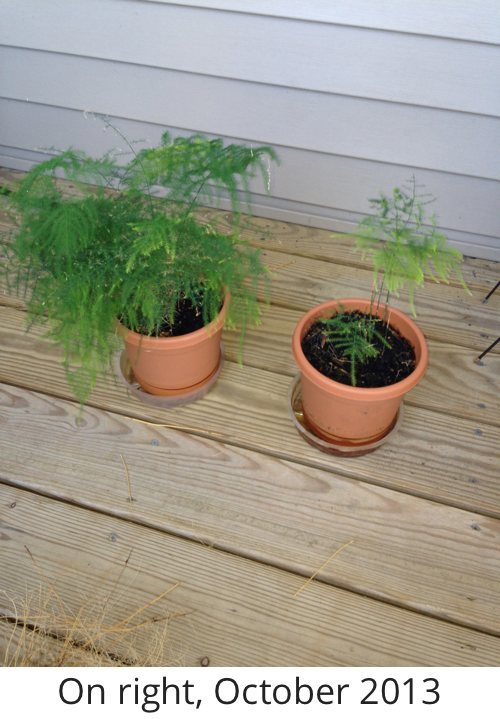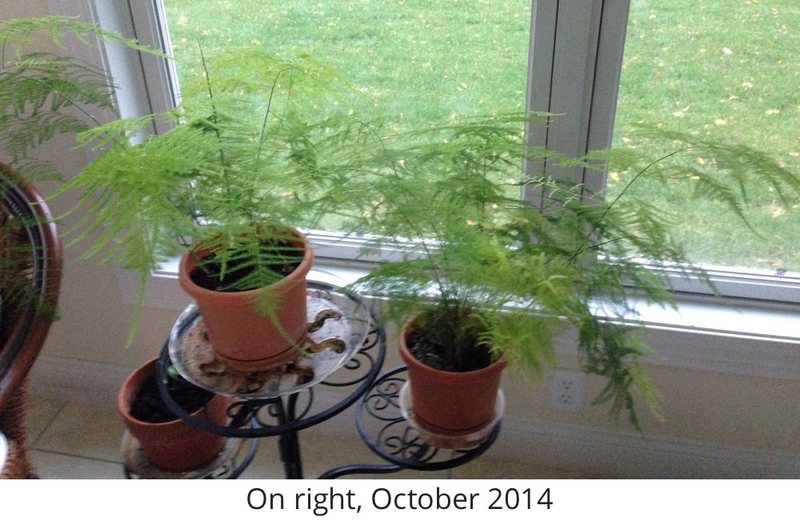 The dracena fragrans (indoor corn plant) in particular has seen immense change. It generally blooms every year with lowers that have a sweet jasmine-like fragrance. It did not bloom at all last year (2013).This year (2014) it has huge huge blooms, and the fragrance is sweeter and stronger, and fills every room of the house. The photos below show a corn plant on arrival in August 2013, in October 2013 and in bloom in October 2014.