Alopecia areata 02806...Malaysia
---
A 9-year-old boy was seen on 28 March 2015 for treatment of spot baldness (alopecia areata). The patch was about one inch in diameter at the back of his head (mid-parietal region; see photo below). It had been there for six months. The boy had been under the care of a dermatologist since November 2014. The dermatologist gave him oral steroids for two months, an intradermal steroid injection on the bald site in December and steroid creams which the boy continued to apply until he saw the practitioner again. During this time, no growth of new hair was seen. The practitioner prescribed:
#1. CC11.1 Hair tonic + CC11.2 Hair problems + CC12.2 Child tonic + CC21.1 Skin tonic…TDS
#2. CC21.1 Skin tonic...BD in aqua cream for local application
The patient stopped all allopathic treatment when he started Vibrionics. The bald area responded dramatically to the Vibrionics. After three weeks' treatment (18 April 2015), the baldness was 50% reduced with new growth of hair (see photo below). After six weeks' treatment (9 May 2015), the spot showed normal hair growth and no baldness remained (see photo below). Vibro treatment was continued for one more week and then stopped.
The patient's father's comment:
In November 2014, my son was diagnosed with alopecia areata. He had a bald patch on his scalp, the size of a 20-cent coin. He received treatment at the hospital and was given tablets, creams and injections, but the bald patch did not show much improvement. In March 2015 we came to the Vibrionics clinic in SS3 Sathya Sai Baba Center. We prayed to Swami and started the Vibrionics treatment. With God's Grace and blessings, the bald spot was covered with new hair growth by May 2015. We would like to thank Bhagawan and the good Vibrionics practitioner for curing my son.
28 March 2015 18 April 2015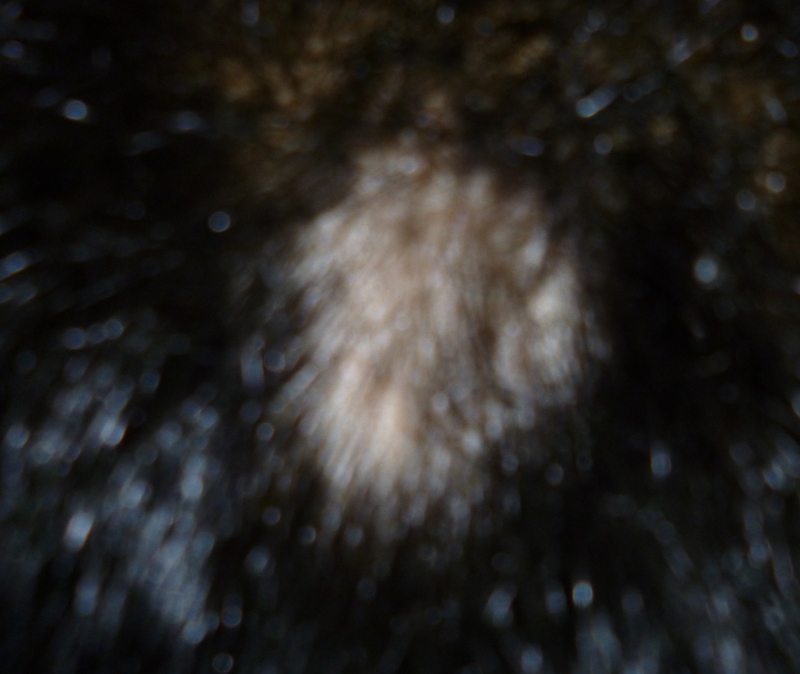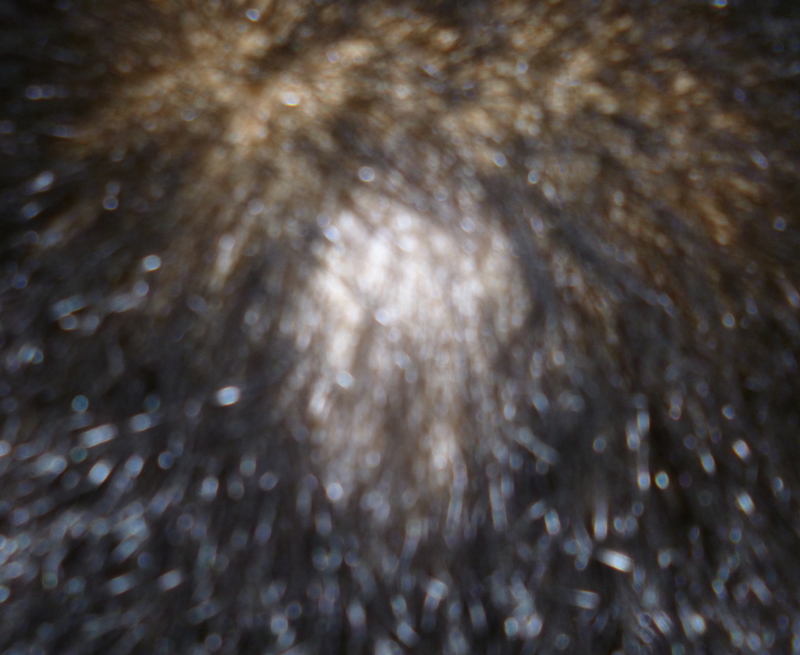 9 May 2015