Eyes – pain, redness, swelling 11567...India
---
A 9-year-old boy came with pain, redness and swelling (started the day before) in the lateral margin of upper eyelid of his left eyes shown in the picture.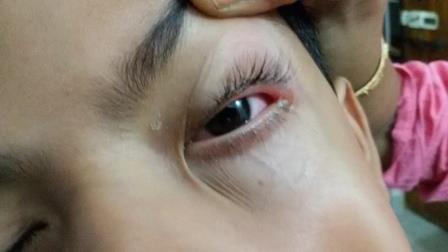 There was no history of any injury or insect bite. His parents mentioned that their paediatrician had prescribed antibiotics and eye drops. But due to their strong faith in vibro they opted for this treatment rather than allopathy.
On 4 Aug 2017, the practitioner gave the following remedy:
CC7.3 Eye infections...6TD orally in water
Also a 30ml bottle of eye drops was made in sterile water by using the same combo and the patient was advised to put one drop…TDS.
Few minutes after putting the eye drop, the boy told the practitioner that his eye pain was almost gone. Next day, the pain disappeared completely and redness decreased by 75%. Two days after (6 Aug), redness was also completely gone as seen in the picture.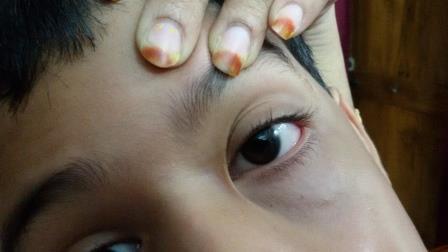 So the dosage was reduced from 6TD to TDS for 2 days, OD for another 2 days and then stopped.
The dosage for eye drops was reduced from TDS to OD at night for next 2 days and then stopped. His parents were very happy for this fast healing since this spared the child from taking antibiotics.
Practitioner's comment: One drop of CC7.3 Eye infections should be added to 100ml of water and not to 30 ml as the latter can result in burning sensation in the eye due to alcohol.